Winter Olympics for Saturday, January 8, 2022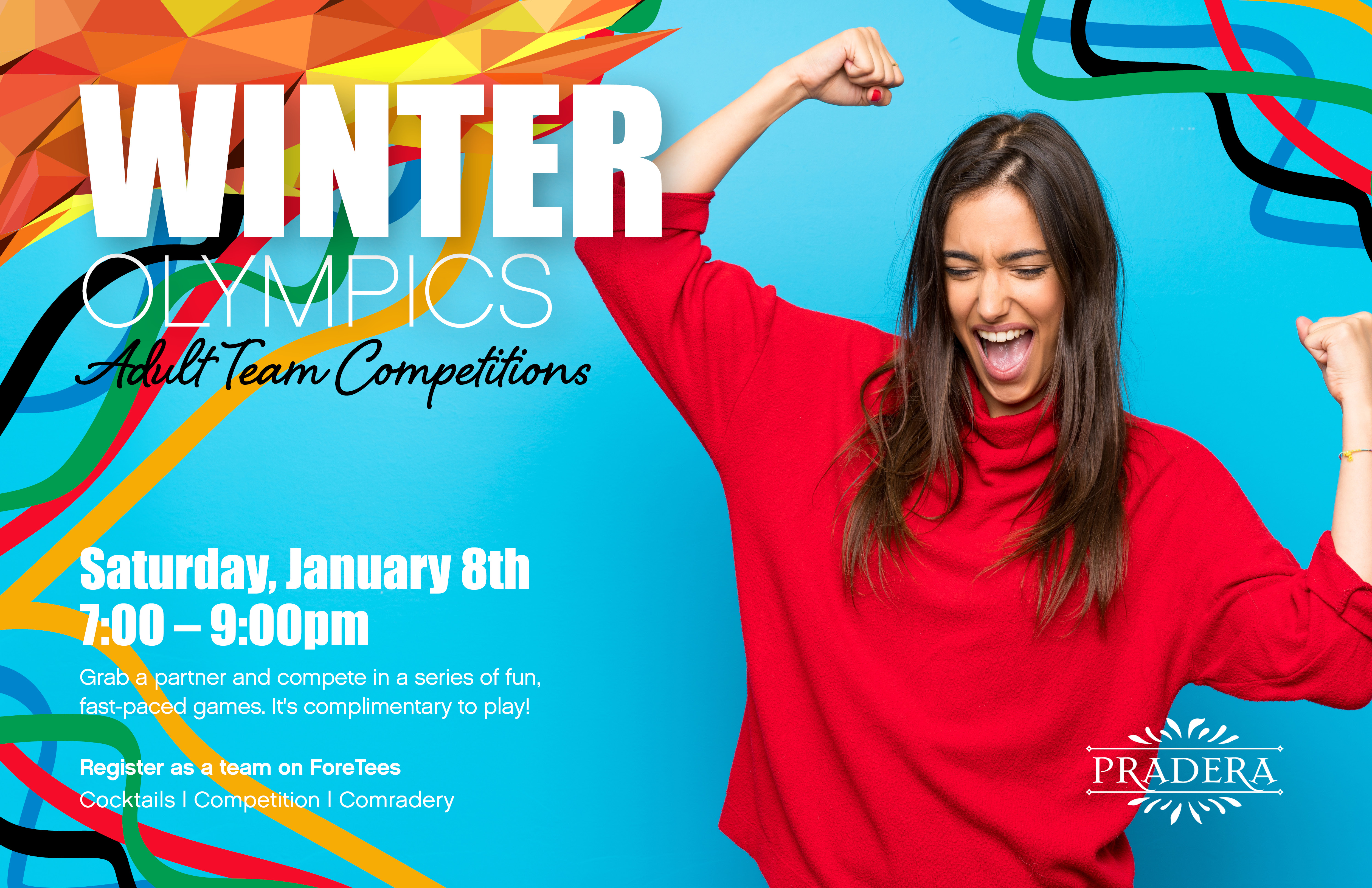 WINTER OLYMPICS - ADULT GAME COMPETITIONS
SATURDAY JANUARY 8TH | 7-9PM
______________________________
It's free to play | Prizes for First and Last Place
______________________________
Grab a teammate and get ready to compete!
Teams can be spouses, friends, neighbors... choose anyone who will help you climb to the top.
The games will be revealed on the day of play.
No practice needed.
Gear up for a fun night of competition, cocktails and comradery.
______________________________
Register to attend on ForeTees
Guests are welcome!