Pickleball Clinic | 9-28 for Wednesday, September 28, 2022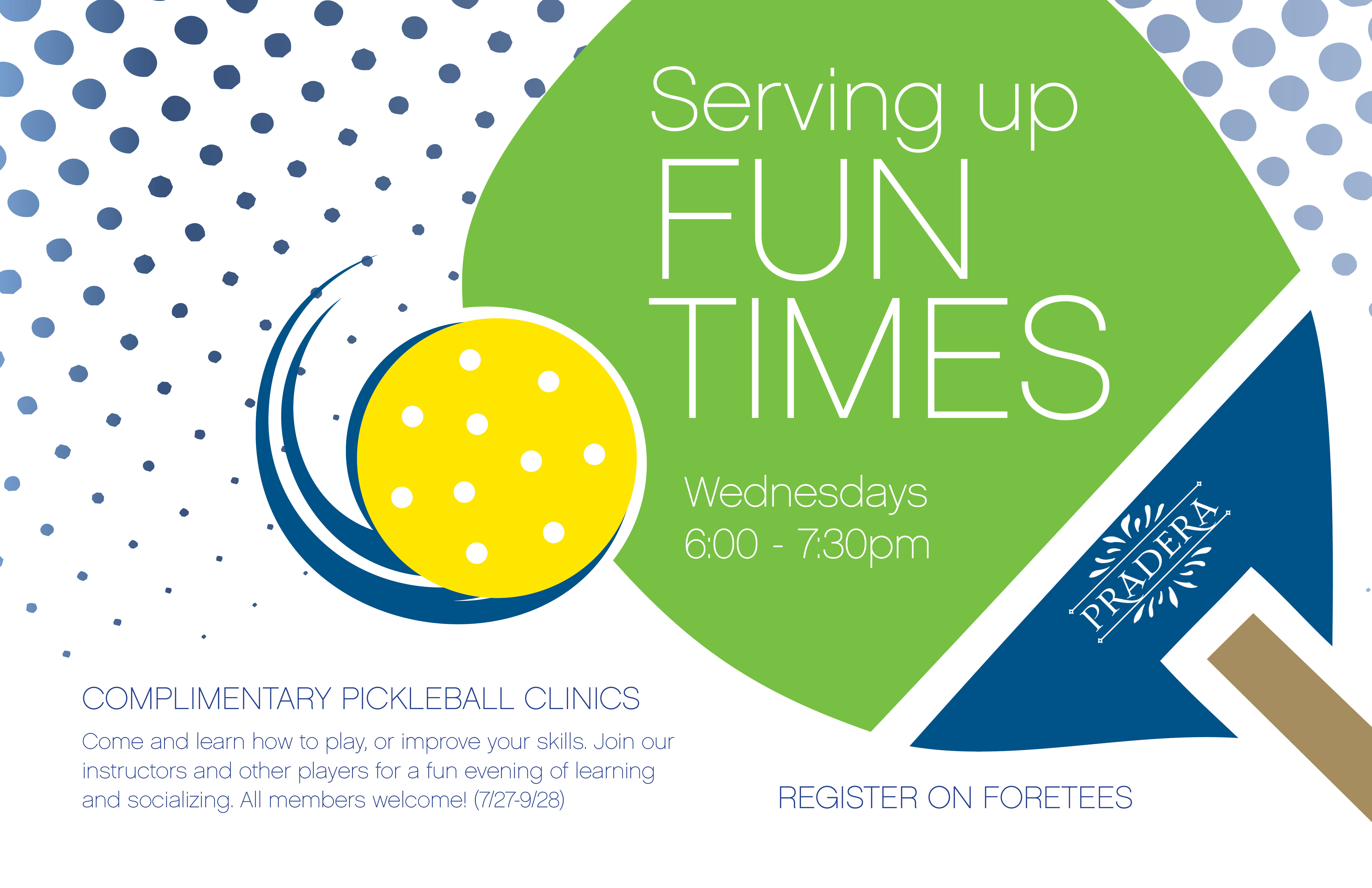 COMPLIMENTARY PICKLE BALL CLINIC
WEDNESDAY EVENINGS | 6:00 - 7:30PM
__________________________________
Learn how to play Pickle Ball, or work on improving your skills.
Bring your own racquet if you have one, or borrow one of ours.
Members only, please. Pinery and Pradera members are welcome!
Meet on the courts at 6pm.
You are welcome to join us at the Clubhouse for dinner or drinks before or after the clinic.
Make a dining reservation on ForeTees.
?Please remember a change of clothes if you plan to dine with us.
Fitness attire is not permitted in the dining room.