Ladies 'Sips & Tips' Golf Clinics - 6pm for Tuesday, January 24, 2023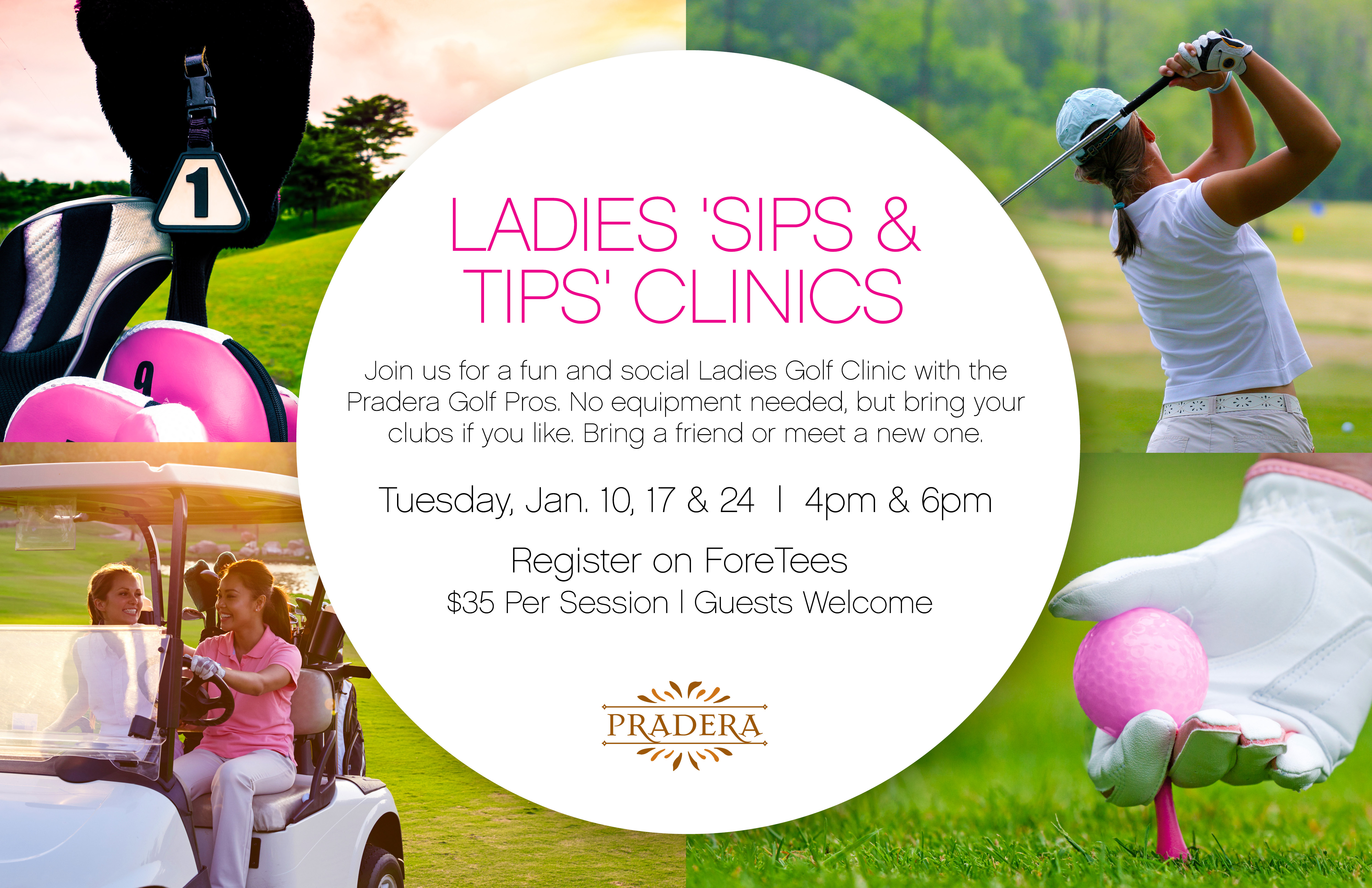 LADIES SIPS & TIPS GOLF CLINIC
TUESDAYS, JAN. - MARCH | 6PM
_____________________________
$35 Per Person | Members Only please
Ladies!
Keep your golf game active in the off-season and keep working on that swing.
Or take the first step to learn how to play golf. All levels are welcome.
No equipment needed, but feel free to bring your own clubs if you like.
Each week will focus on a different swing.
Week 1 (Jan. 10th): Chipping & Pitching
Week 2 (Jan. 17th): Full Swing / Driving
Week 3 (Jan. 24th): Putting
You don't have to be a golf member to attend! :)
Register on ForeTees
720-828-6740 | sdevanney@theclubatpradera.com