Ladies 'Sips & Tips' Golf Clinics - 4pm for Tuesday, March 14, 2023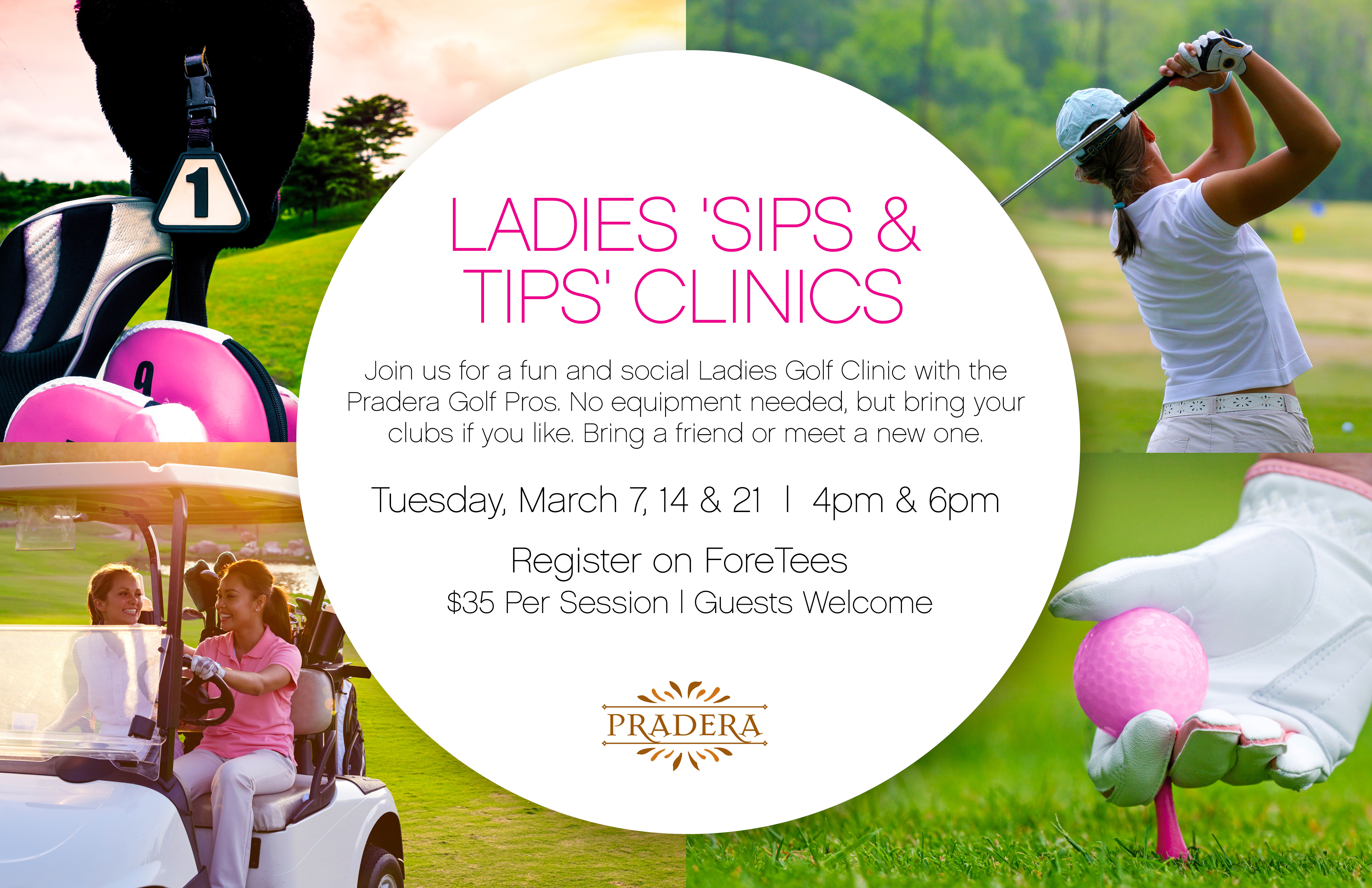 LADIES SIPS & TIPS GOLF CLINIC
3 TUESDAYS PER MONTH, JAN. - MARCH | 4PM
__________________________________________
$35 Per Person | Guests are welcome
?????'Sips' not included - Happy Hour pricing available.
For those interested in participating in golf leagues and events this season or in the future,
the Ladies Golf Committee and some veteran lady golfers will be available between clinics, from 5:30-6pm,
in the foyer to answer questions and assist in getting you acclimated to the Ladies Golf Community at Pradera.
Stop by to meet them and make some new connections!
Ladies!
Keep your golf game active in the off-season and keep working on that swing.
Or take the first step to learn how to play golf. All levels are welcome.
No equipment needed, but feel free to bring your own clubs if you like.
Each week will focus on a different swing.
Week 1 (March 7th): Chipping & Pitching
Week 2 (March 14th): Full Swing / Driving
Week 3 (March 21st): Putting
You don't have to be a golf member to attend! :)
Register on ForeTees
720-828-6740 | sdevanney@theclubatpradera.com