Ladies Opening Brunch for Saturday, April 10, 2021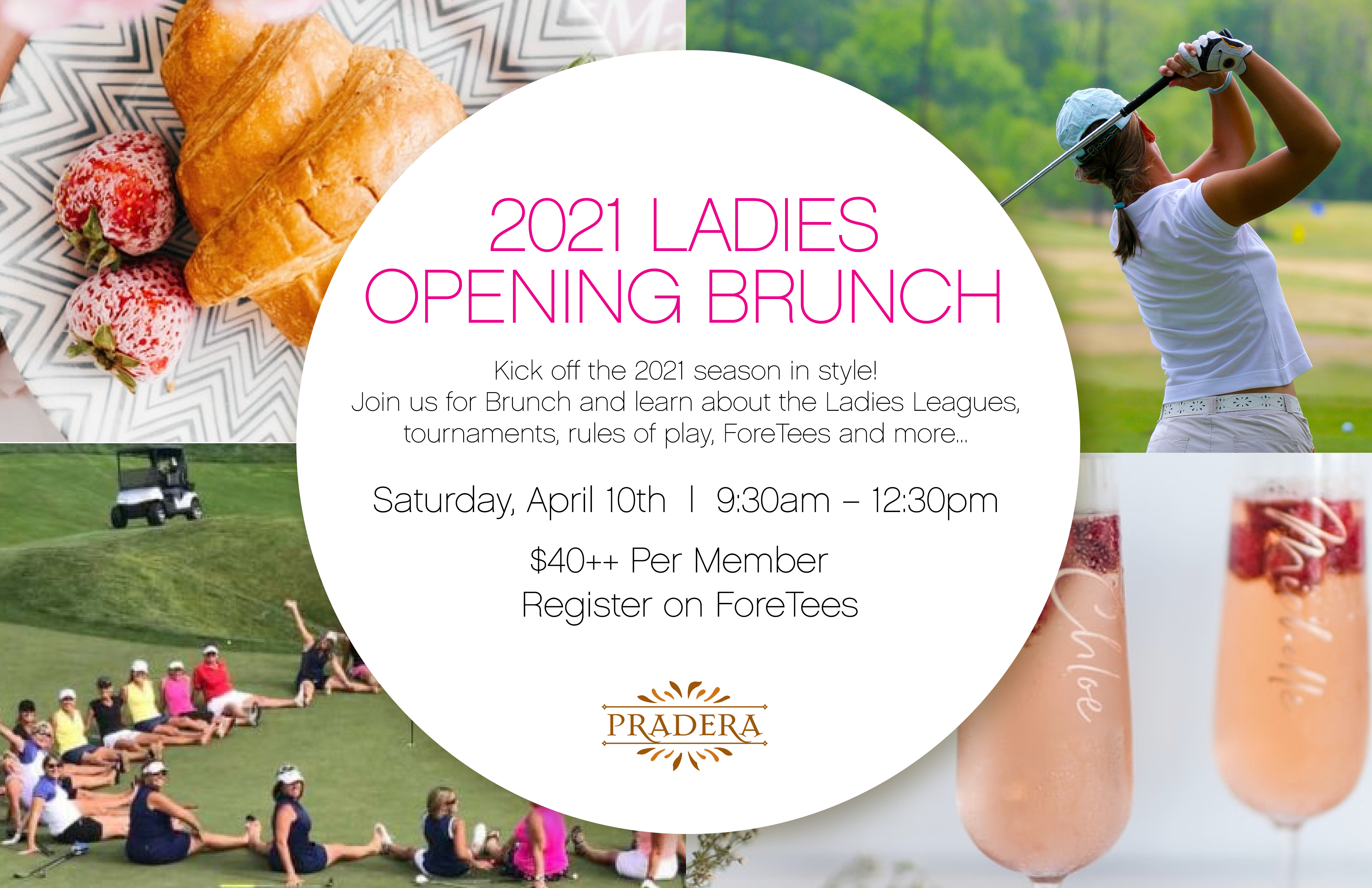 Kick off the 2021 Golf Season in style!
This is a fun event for every woman who is interested in golf events, and leagues at Pradera.
At the brunch we will talk about tournaments, leagues, rules, ForeTees and more.
We will have round table discussions so all your questions can be answered.
At the brunch you can also sign up for PWGA, as well as A Team events.
Need a partner for any of the tournaments?
We will have request forms you can fill out and we will help you find someone to team up with.