New Member Mixer for Wednesday, April 21, 2021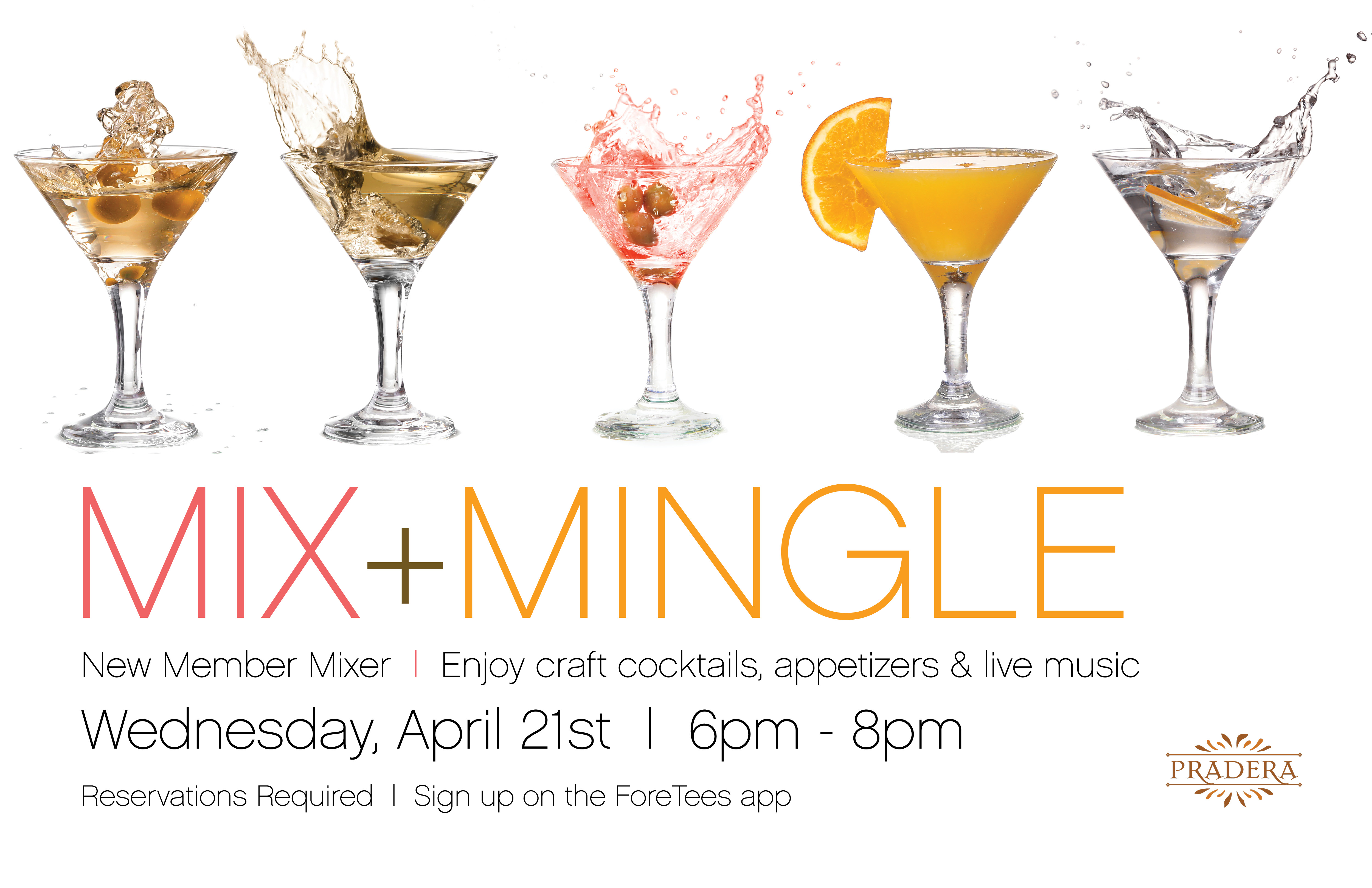 By Invite Only | Open to New Members who joined the Club on or after 02/03/2020
Join us for a fun evening of complimentary cocktails & appetizers, live music, games and an overview of how to make the most of your new membership.
Meet other new members and start building your club network.
We look forward to welcoming you to the Pradera Club Community!
Please register to attend by 4/7/2020.
If you have registered, but will be unable to attend, email Sara at sdevanney@theclubatpradera.com to cancel.