CANCELLED - Jr. Golf - Spring Break Camp for Friday, March 27, 2020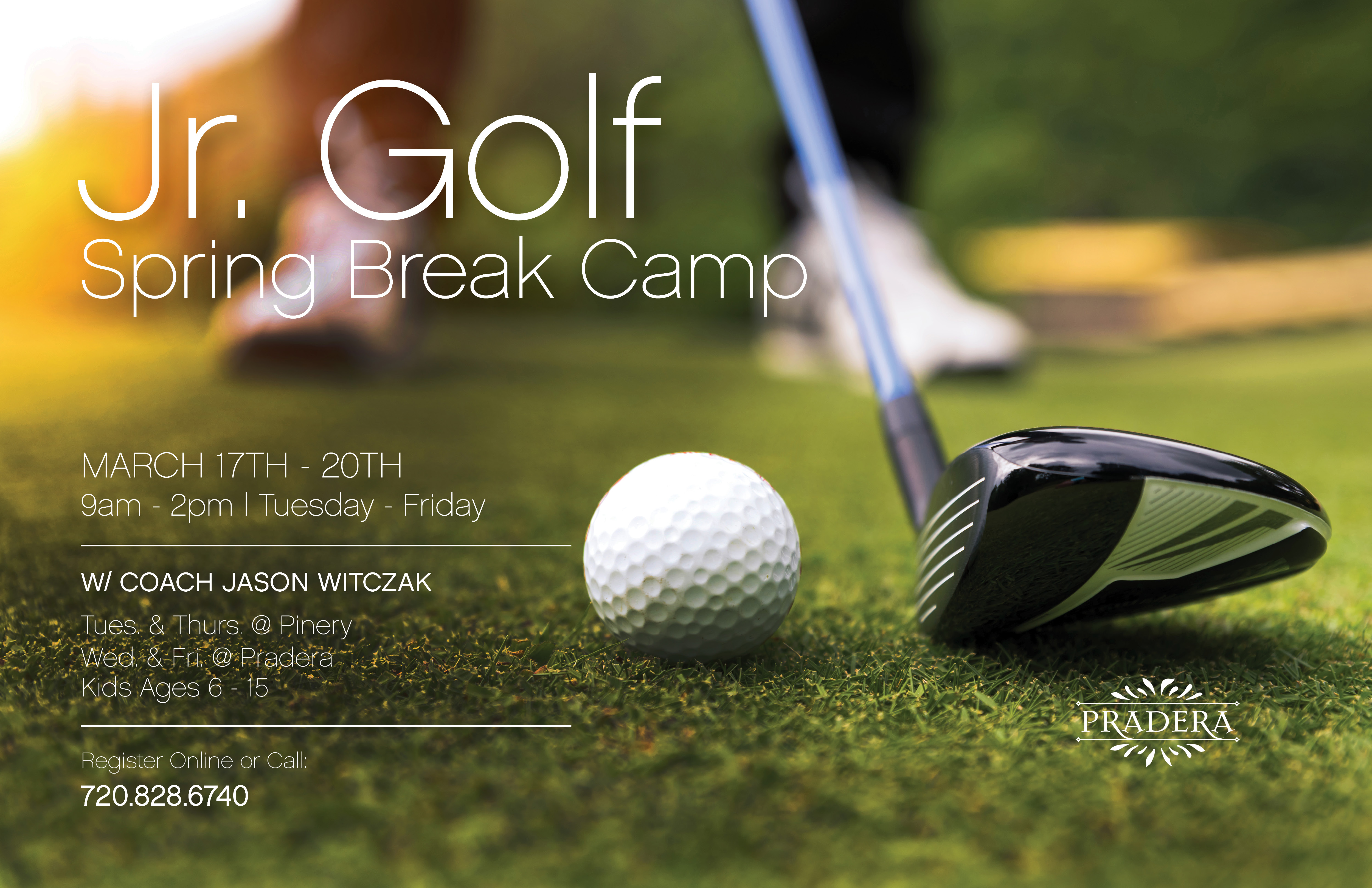 Jr. Golf Spring Break Camp has been extended to 2 two weeks!
The perfect activity for spring break! This 4 day camp will be a great season opener for juniors looking to get into the game in preparation for the summer. Participants will get the full golf experience and learn fundamental components of the full swing, chipping, putting, rules, and etiquette. Two days at The Pinery CC and two days at The Club at Pradera each week will give all participants the on-course practice time to hone their skills and love for the game.
- Tuesdays and Thursdays at The Pinery -
- Wednesdays and Fridays at Pradera -